Want To Hire The Best Talents? Do Your Homework!
August 25, 2017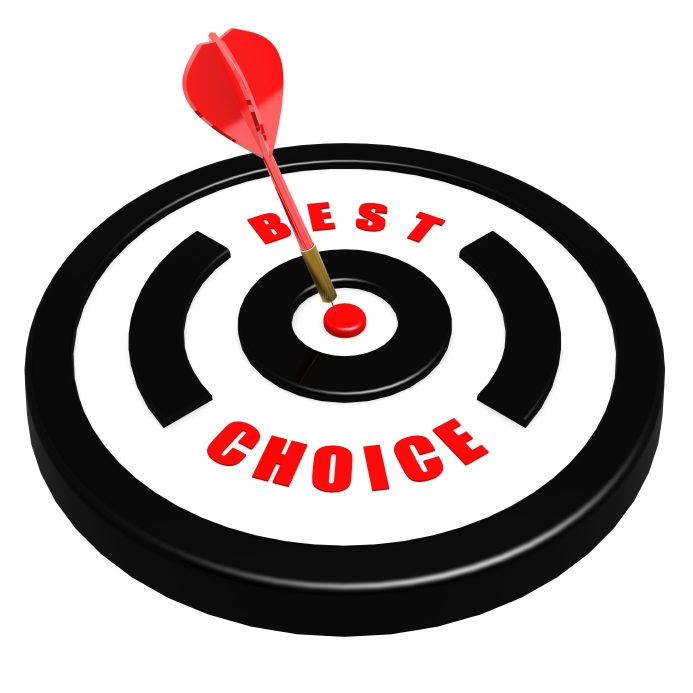 Could you be screening out high-potential candidates unknowingly by hiring how you've always hired? According to recent research done in the U.S., bad hires cost a company as much as US$50,000.  This doesn't even represent the cost of productivity loss and training new employees.  It was also reported that 69% of the companies have been affected by bad hires in 2013.  The majority of companies made bad hires because they just needed to fill the job urgently (43%) and unqualified candidates accounted for 22%.
Related:
How Much Does A Bad Hire Really Cost?
The key to a company's growth is to make sure that the right people fit into the right job.  In the same way, finding the best available candidate for a particular job is crucial to the success of any business.
Consider your existing hiring processes. Ask yourself if your current sourcing and recruitment practices follow an overarching talent acquisition strategy that is focused on attracting the best candidates for the job. It's important that you do your own homework and make sure you know what you want.  Here are a few practical steps you can take to make sure you are hiring terrific talent:
1. Detailed job description.  Create a thorough list of all the tasks, qualities and skills the candidate must have.  It is important to look at the job position as a whole and what is required of the candidate.  Create a daily, weekly, monthly and yearly tasks list of what the candidate will need to do.
2. Create selection criteria for the position.  Make sure to list down specific criteria that will be your basis in screening resumes.  These should come from the job description and must be measurable.  Asking questions with this list in hand will help you to determine the strengths and weaknesses of the candidate and to determine if the candidate will be a good cultural fit as well.   Also, double check if the candidate is equipped with the right skills for the job based on his/her previous detailed work experience.
You can also balance this method by changing your focus. Look for career movement patterns and performance track records. These are good exploratory career discussion points during screening and interviews, and gives you the opportunity to listen to what the candidate has to say, instead of relying solely on technical fitness for the role.
Related:
Do You Hire for Skill or for Experience?
3. Identify your recruitment method.  In today's competitive market, you need to identify where your target candidates are and how can you effectively attract these types of people.  You can opt for internal recruitment, employee referrals, internet recruiting, or use executive search firms and so on.  If it's a difficult or hard to fill position, it's often best to use all the methods above to find the best candidate for the job. Read about The 9 Tactics are for Successful Recruitment.
4. Prepare best assessment tools to match requirements.  Identify testing services or come up with your own exam that can check if a candidate is well-equipped with the right knowledge and skills for the position.
5. Check job history.  Probe into reasons for  frequent job changes especially when the positions are supposed to be long term. Note that depending on the nature of the work, candidates who have other creative sources of income can work on short-term projects or assume short-term roles, while gainfully employed, at full disclosure with their employers.  It may be worth spending the time, effort and money in finding and recruiting a very qualified person seeking growth. Do not make the mistake of always assuming the worst of every candidate. A perpetually dissatisfied and unstable job-hopper and a talented candidate seeking long-term growth may appear the same at first glance. The difference is in perception.  While it is natural to be skeptical of candidates who move more quickly than average, be careful that you don't weed out high-potential candidates who can bring a diverse and a fresher perspective to the table, long before you've given them a 10-15 minute phone call. After all, employee tenure isn't always a telling sign of employee loyalty.
6. Headhunting.  Research suitable candidates working for competitors or other similar companies even if they are not actively looking for a job.  Proactively approach them to see if there is a chance of them moving.  You never know if someone is open or what they are thinking if you don't ask them.  In this way, if the person accepts, you'll be sure you're getting the right person for the job. At Ikon, we go by the 'Always-Be-Hiring' mindset, where every employee is a scout for potential talent.
Sometimes it's difficult for you to approach a candidate who is working for a competitor directly yourself.  In this case, using the service of a recruitment agency to approach the candidate anonymously can help you fill the job opening with the right person.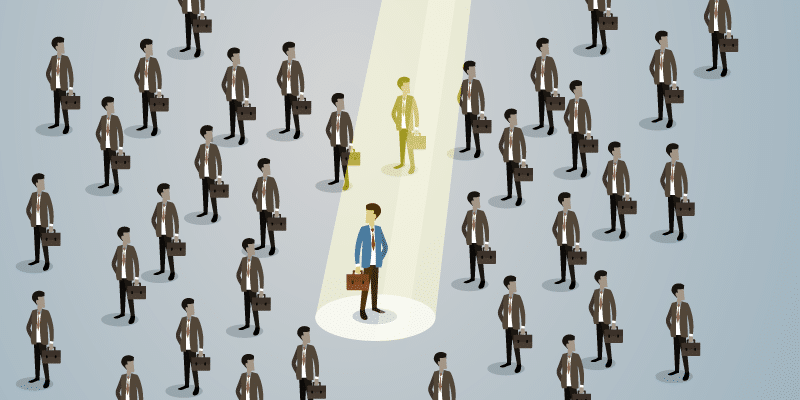 7. Networking.  Your colleagues and friends may know some really good candidates who are searching for new opportunity.  Networking with professional organizations, clubs, social groups, etc. can also help you spread the word and to tap into right candidates and save you a lot of time and money. Traditional and digital networking are powerful talent connection-building options that you can take advantage of.
8. Internal recruitment.  Before you begin hunting outside with expensive advertisements, using a recruitment company and job search engines, it is important not to forget the people already working in your organization. Providing opportunities to current employees for further development or a promotion can be a great motivator.  The added advantage is that the person is already familiar with the culture of the organization which can also give greater stability. All properly maintained personnel records can be a major resource in helping you find a candidate from within. You can also source from within by creating a candidate referral program where employees can refer potential candidates and give special recognition to highly engaged employees who participate and contribute to the program.
9. Appoint a recruitment agency.  Using a professional, reputable third party search firm like IES to do all the hard work of sourcing candidates, administering exams, interviewing and assessing candidates can, in the long term, save you a lot of time, effort and money.  They will present you with the best candidates.  Then, all you have to do is just the final interview of the shortlisted candidates and make a selection.
Hiring is extremely costly.  Your objective is to fill an urgent job opening as quickly as possible with the best qualified applicant at the lowest cost.  Reading resumes; contacting and interviewing applicants; checking reference and related work experience can be a waste of your time and many of your other duties may need to be neglected.  Employment agencies like IES can cut down on the time needed to find the right person.
IES's extensive database can make the process less time consuming, costly and frustrating.  IES can save you money and time.  We have files of pre-screened qualified applicants who can be referred to you immediately.  This saves you the time and energy of reading countless resumes and interviewing unqualified applicants.  Building an ongoing relationship with IES gives you the added advantage of having us inform you about highly qualified candidates who become available even when you do not have an immediate opening.  IES also guarantees to replace staff they have placed with you. We don't just consider ourselves to be a trusted supplier of top talent. We prefer to be considered your reliable executive search partner.
Looking for high caliber executives to strengthen your team?  Look no further than IES, a top executive search firm in the Philippines!  Call us today at +632-551-1843.