How to Recruit and Build an Effective Team
September 12, 2018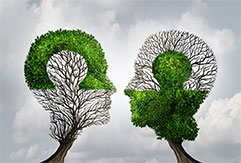 As a manager, recruiting and managing people to efficiently build your team is one of the most challenging parts of your position. However, there are a few critical steps you can take to make the hiring, training and retention of all your team members more straightforward and optimize team productivity over the long term.
1.  Plan your interview structure
Depending on where your applicant is based, the interview could be done via phone, video call or in person. With more online recruitment sites, Skype interviews where interviewer and interviewee can see each other are becoming ever more popular. A one-to-one benefits from a personal feel, whilst a voice phone call may stop you from picking up on body language and an overall sense of the person. If a panel of interviewers is necessary, arrange who will ask what questions and avoid making the applicant feel overwhelmed.
Some interviewers like to stick strictly to the questioning whilst others allow space for the conversation to flow and go off topic. This can put the applicant at ease and help the interviewer get to know the applicant better.
2. Develop Comprehensive Job Descriptions
A comprehensive job description is fundamental to hiring the right people. Every job is unique, with different responsibilities, functions, organizational relationships. A good job description describes the skills and competencies that are needed to perform the role and defines where the job fits within the overall business strategy and structure. A well-defined job description is most important as the basis for the hiring process and subsequent employment contracts.
3. Develop Robust Recruitment Processes
Finding the right people to complete your team can be time-consuming and needs a certain amount of expertise. A rigorous screening process may require more than one interview to assess qualifications, skills, the applicant's level of interest, and job fit. Therefore, hiring an expert recruitment agency like IES to screen applicants, especially in the early rounds is often more economical than tying up internal resources. An experienced recruitment consultant can tailor a recruitment solution to meet your strategic staffing needs regarding budget, timescales and resources.
4. Develop Your Team
Even when you are fully staffed, organizational changes, technological advances and general staff turnover ensures that the team development process is never static. It's important to regularly assess gaps in the team's capabilities and develop training and skills development programs to fill those gaps.
Not only does this keep your team performing to the maximum, but it also provides variety, the potential for advancement and an opportunity to create a more sustainable skill base.
As with recruitment, rather than tie up internal resources with developing and conducting the training, it might be more economical to outsource these programs to an external recruiter, to customize training programs.
5. Performance Management
Robust recruitment processes based on comprehensive job descriptions in conjunction with a structured training and development program helps to make performance management tasks more straightforward. When team members are clear on their roles, have been recruited for their suitability, and have ample opportunity for training to correct shortfalls in skills, increased productivity should be the natural result.
IES identifies, engages and attracts the key senior talents who will generate the most lasting value for your business. Contact us and let's talk about it today!