How To Run A Productive and Happy Office
June 22, 2018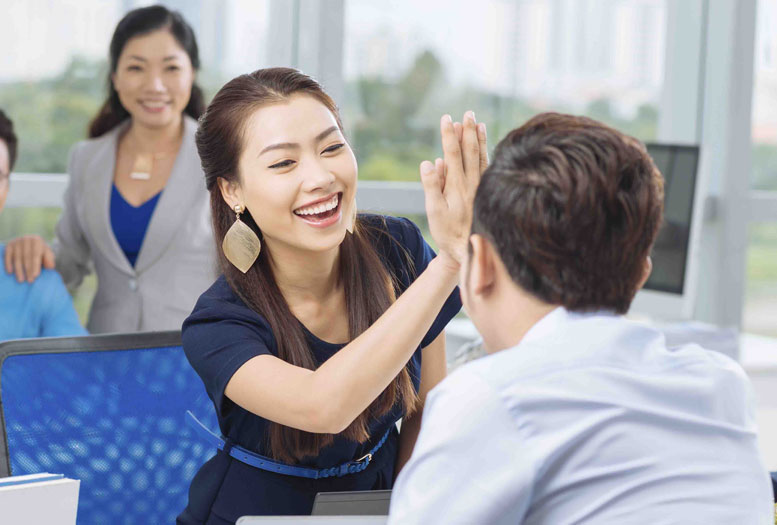 It is common knowledge that happier employees are more productive. When employees are unhappy, they are less focused on the goal of providing excellent service. But with top-down pressure to do more with less, how can busy HR professionals and hiring managers make sure their employees are happier and more productive without breaking the bank?
Of course, we all know the standard answers: frequent performance feedback, better training, flexible work schedules, etc. But these options are not always feasible.
Unfortunately, there's no magic formula. Every company culture, work location, and employee is different from the next. But here are a few simple actions you can take today to help your employees become happier and more productive.
Listen. This is the most important skill of any manager or HR professional. The employee's concerns are the barriers to happiness and productivity, so the employee has to be involved in the solution. Their concerns can range from a coworker who needs additional training to a frequent system outage, or even an issue with child care.
Accept what you hear. This is the second most important skill. Once you become aware of a concern, think outside of the box to help the employee find a solution. Don't just brush the concern off. For instance, if an employee is having a child care issue, is it feasible to allow the employee to take lunch a couple of hours late so she can pick up her child from school and take him to a babysitter, just as a temporary solution?
Of course, it won't always be possible to change an employee's work schedule, and it is not the company's role to solve employee's personal problems. If you can't help solve the problem, tell the employee why. Above all, remain supportive, not dismissive, and make sure the employee sees that he or she is a valued team member.
Respect your employees' time. Many organizations routinely deliver messages that distract employees from being productive but have little impact on the individual employee. Ask yourself these questions:

Is email the best way to deliver this message, or should I write it on our whiteboard or deliver it in person?
Do we really need that meeting?
How can I make my meetings short, actionable, and motivating?
If it's not important to deliver a message while employees are trying to be productive, just provide a high-level overview and let employees know where they can find details.
Encourage small breaks. Short breaks – just a minute or two a few times a day – often mean a refreshed focus. Look for simple ways to keep employees moving without disrupting your workflow. Perhaps you can place a coffee maker, bottled water, or a healthy snack on a table in the employee work area.
Establish a visual motivator. This might include establishing an Employee of the Month wall, getting a trophy to be kept at the desk of the employee with the most sales or best production for the prior week, or sending handwritten thank you cards for an exceptional job. There are many quick and inexpensive ways to show your employees appreciation for a job well done.
Monitor your own mood. Managers and HR professionals lead by example, even when you don't realize it. If you are in a bad mood, noticeably upset because of something at work or at home, your employees will quickly follow suit. Make sure you are setting a positive tone for your team.
None of these tips are rocket science. However, with the daily demands of a professional occupation, it is easy to focus more on the problems than on the people. Remember, your employees are your company's most important resources. Investing in their happiness and productivity will yield great returns for you and the company.
Looking for high caliber executives to strengthen your team? Look no further than IES, a top executive search firm in the Philippines! Call us today at +632-551-1843.