7 Tips To Help You Rock That Job Interview
September 26, 2018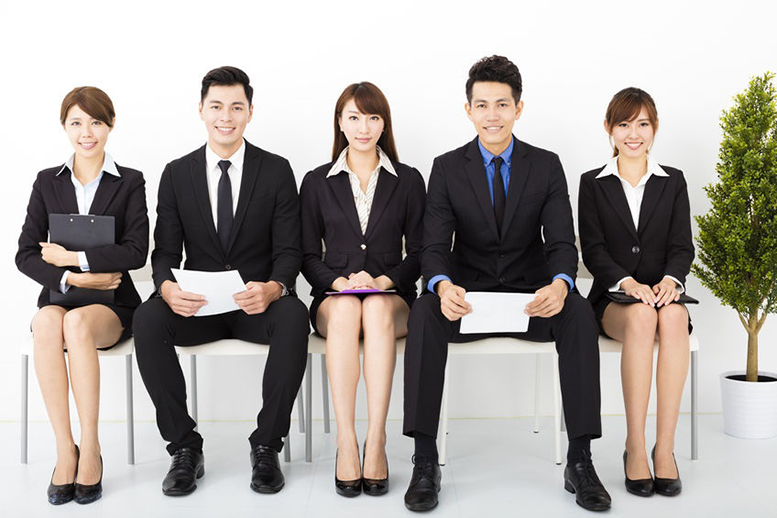 Leaving a lasting and positive first impression is very important if you're looking to succeed in your job search – from how you introduce yourself to how that image is perceived by and imprinted on others. You get no more than 15 to 30 minutes at most, and that's when you make it or break it. A glance of no more than five seconds will already say a whole lot about you – your appearance, body language, attitude, and manners. At this point, you haven't even spoken yet. First impressions are hard to change, and that can be especially challenging during a job interview, particularly if you get off on the wrong foot. It is normal to be nervous before a job interview, but there are tricks and tips you can adopt to make sure you nail it, so that you wrap it up feeling proud and accomplished.
The primary point to take into account is confidence: be positive, share your experiences and show your qualifications. Work on your communication skills, and that means speaking clearly and being concise about what you would bring to the employer and the company. To break it down, here are our seven tips to help you rock that job interview.
1. Prepare and Practice
Practice how you would like to talk about yourself and your skills during your interview. Think of what questions will be asked and rehearse your responses. Be confident. Make a list of what is required for the job, and how your skills would match it.
It is helpful if you can get a copy of the position description and deliverables and start mapping out your self-assessment in terms of your experience and success stories in each area. From here you can see where you can comfortably say what you're good at. Being confident and honest about your strengths and challenges is a positive sign of your reachability and willingness to absorb new inputs.
Related Articles:
5 Tips to Master the Phone Interview
Recruiters Offer 4 Ways to Shine During a Job Interview
The Smartest Ways to Answer Dumb Interview Questions
How Honest Should You Be in Job Interviews
2. Conduct Due Diligence
Do your research. Who will you be potentially working for? What kind of company is it, what values do they go by? What is their mission and how are you the perfect fit in their puzzle? Make sure to get the interviewer's name, as creating a personal connection will make you more memorable, and increase your chances of getting the job. But go beyond the first page or the About Us page of the company's website. Oftentimes, you can inject snippets from news articles about their company, their advocacies, etc. This ensures that the conversation is not just about you. Conducting due diligence on the company before your job interview shows your interviewer that you are keen on what the company's initiatives are. Throw questions if you see the need to. This is one way to engage your interviewer in a healthy dialogue.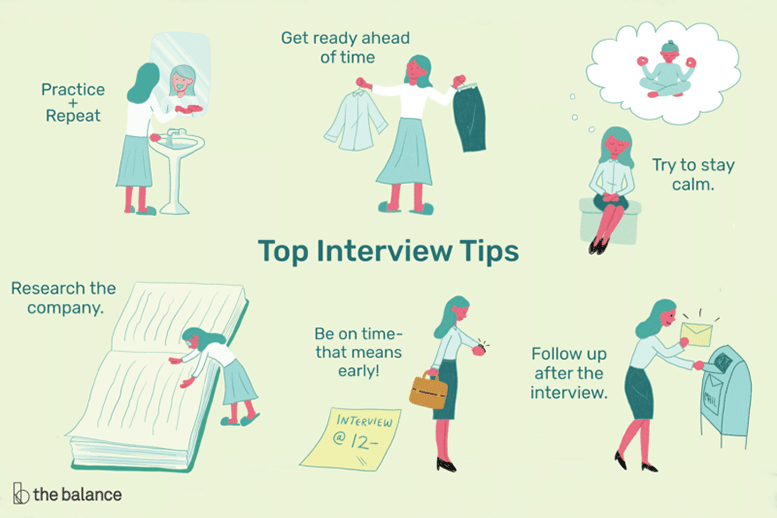 3. Be On Time
For any kind of appointment, don't just be on time. Be there five to 10 minutes early. No one likes "running late" excuses, and everyone respects time-consciousness.
4. Be Open And Confident
In addition to the first point in this list, the interview is to get to know what you're capable of. So be comfortable in yourself. Show confidence and assertiveness. Be proud of your skills and show what you can do, but not in an egoistic or aggressive way as being humble is also key. When you have already prepared and practiced, openness and confidence will flow smoothly.
5. Don't Stress Out
Stay calm and don't stress. You've got this! Be aware of your body language as that will say a lot about how you are actually feeling. Keep a straight posture, put your hands on the table or where they can be seen (don't fidget!), keep eye contact and listen well. Paying attention to details is also important and will highlight your work ethics.
6. Show What You Know
Sell yourself – if there was ever a time to do it, it's now! Relate what you have learnt about the company in your way. As you speak of your skills and experiences, relate them to what the company is looking for. Be knowledgeable and smooth, but don't overdo it.
7. Wear Your Smile
Last but not least, wear your smile. Everyone likes a happy face. As you wear your smile, exhibiting a happy, confident demeanor, it will in turn make you feel happier and more confident too. Adding a touch of humor is always a winner too.
Going for a job interview doesn't get any easier over the years, but we do improve in our communication and presentation skills. These tips will ensure you an enjoyable and smooth interview. So chin up, head up, aim big and good luck with that new job!
IKON Executive Solutions (IES), Philippine's top headhunter, can help you get in touch with the jobs you want! Contact us and let's talk about it.