8 Reasons to Start Looking for a New Job
August 22, 2018
How can you tell if it's time to look for a new job? Leaving a job you have been with for many years can be a difficult occasion that greatly impacts your life. Furthermore, job hunting after many years can also be a daunting task as you haven't done it for so long. Despite this, it is still on occasion in your better interest to change things up and move to a job that offers better career prospects. Perhaps you are stuck at a dead end job, or the sector you work in is headed in a direction you are not interested in. In some cases a job change is necessary in order to reach your full potential. Take a look at the following 8 reasons to start looking for a new job.
Better job prospects
One main reason to look for a new job is to earn more or improve your prospects for the future. Perhaps the sector you are currently in is headed in a direction you don't want to go. Another possibility is that your employer is about to fail, meaning that there is no future in your current job. It is important to keep updated on the status of the company you work for, so that when you notice it starting to fail you can make a move on to another better job.
Conflicts
You might be coming across various ethical conflicts at your current job, in which case finding a new job is a possible solution. However, keep in mind that you should avoid bad mouthing the company during interviews with new employers and avoid burning bridges. Alternatively, you may not like the company culture or work practices or work hours. Perhaps the size of the company is not a match for you. Bigger companies are often more formal and structured. Everyone has a different preference when it comes to the type of company they want to work for.
Personal life changes
When you have big changes in your life, such as marriage or birth of a baby, it is important to assess the suitability of your job to the shift in your personal life. You may naturally be ready for a career change. Similar to personal life changes, sometimes it is simply time to make a big change in your career, shifting to an entirely new job.
Professional growth
You may have found a better job that is a great match for your skills, and you are simply going for an exciting opportunity. Finding a new job that excites and challenges you can help stave off workplace boredom and depression.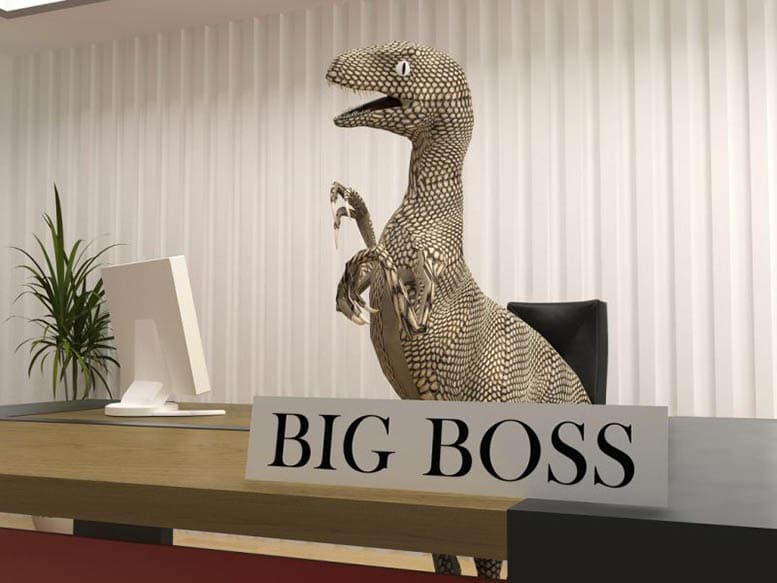 Skills and knowledge upgrade
Staying in the same company for too long can sometimes work against you. You stop learning new skills as you are not exposed to different jobs. A change of jobs puts you in fresh situations that can help you expand your knowledge and further refine your skill set (perhaps even learning new skills altogether). In the meantime, you can find out how competitive you are in the market by researching training programs and learning new skills at your own pace. Sometimes a good way to jump-start your eagerness to advance is an honest assessment of skills you need to acquire in order to get ahead (and stay ahead).
Job security and increased earnings
Changes and shifts within the company you work for may put your previously secure job at risk. For example a new replacement manager may not realize or appreciate your efforts, perhaps even taking you off the team. Other changes also include increasing staff cuts, your company getting bought out, or mergers with other companies, all of which could lead to decreased job security. Furthermore, you may be getting raises, but not increasing your salary at nearly as fast a rate if you were to accept a new job.
Emotional well-being and safety
While it can be tough and even traumatic to leave a job, sometimes staying can be even worse. Being unwell emotionally also leads to physical unwellness, such as in the case of a burn out. Reasons for being unwell emotionally could stem from an unkind boss or uncooperative co-workers. While you should try to solve the problem with other means first, if all else fails it is best to find another job where you won't be bullied or neglected.
Stay in the market
Even if you are content with your current job, you should keep yourself in the market. Keep your online work profiles updated and stay up to date with current job offerings. This will allow recruiters to reach out to you with better job offers. If you score an interview, make sure to go, as you never know what you might gain out of the conversation. Perhaps a better job offer, or at the very least you will be able to practice your interview and networking skills. Remember though that companies usually ask you why you are in the market for a new job especially if you're still currently employed. If you're keeping yourself in the market, be prepared to answer this standard question in a way that doesn't raise any doubt about your loyalty and your ability to hold a job.
Keep in mind these points when you are facing the tough decision of whether to move onto a new job or not. Take into account all factors, and remember that in the end the decision belongs to you.
It's high time you send in your resume to IES, Philippine's top executive search firm, today or you can call us at +632-551-1843. IES can help you in your quest for the perfect job.