A Company is Only As Good As It's Employees
September 22, 2017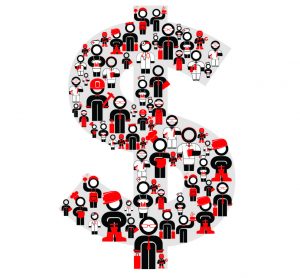 To succeed, every company must focus on providing good products or maintaining great service levels to its customers. In doing this, employees and the critical roles they play in managing relationships with customers is often overlooked. Organizations are only as good as their employees. Without their skills, it is not possible to serve customers effectively. Every person in your company plays a critical role as they work for and represent your company, your brand! So, rather than to treat them as a cost or expense centre, it is important to treat them as your most valuable assets.
Here are some steps you can take to motivate, improve and retain your best – employees:
1. Honesty
If the company has issues, share and discuss them with your employees. Open communication with your employees will nip rumors in the bud and greatly improve morale and trust. Assumptions and speculations only cause distrust towards management and rumors that arise are really bad for the overall health of the company. Keep your good employees from quitting by being truthful and transparent.
2. Communication
Always inform your employees of the goals and direction of the company. Open communication through regular meetings help employees feel they are valuable to the company and makes them feel comfortable in sharing their knowledge and insights. When employees have a say in how the work environment is managed they gain a sense of their own value to the company resulting in improved performance.
3. Rewards
Good managers are strong managers. There are times when an employee needs to be reprimanded or disciplined so don't shirk this responsibility when you need to. The situation will only become worse if it's not tackled straight away since the employee will feel that you approve or condone the behavior. However, it is also very important to reward people for good behavior and for a job well done. Contrary to what some people believe, it has been proven that rewarding someone is much more effective than being critical or chiding as it builds self-worth and confidence.
Rewards can be as simple as praises in front of peers or as important as a good bonus or promotion.
4. Listening
People want to do a good job. By getting them to participate in planning and key decision making policies can often motivate them to come up with ideas that you may not have thought of. They could also help you see pitfalls on the job you may not be aware of. Implementing an open dialogue with your employees will motivate them to become independent thinkers who can contribute great ideas to move the organization forward.
5.  Security
Provided they are doing their jobs well, making employees feel secure in their jobs creates a distinct corporate culture that expresses how important the employee is; a culture that makes employees wish to be there and contribute to the ongoing success of the company. They also sub-consciously understand that their future and the future of the company is tied directly to their employment.
Making sure your employees feel secure also makes them unafraid to ask questions or express ideas. Focus on building relationships and getting everyone involved.
6. Development
Create an employee development program. Employee skills and professional development is an important factor that impacts on employee retention. Make it part of your learning and development investment strategy to implement an integrated program for employee growth. The company's growth and future depends on how equipped your employees are. Regular training or attending outside courses and seminars can further enhance the skills of your employees. Training should not only be related to job responsibilities but also about the company's culture and ethics. Gaining knowledge and experience will promote a better future for employees and the company.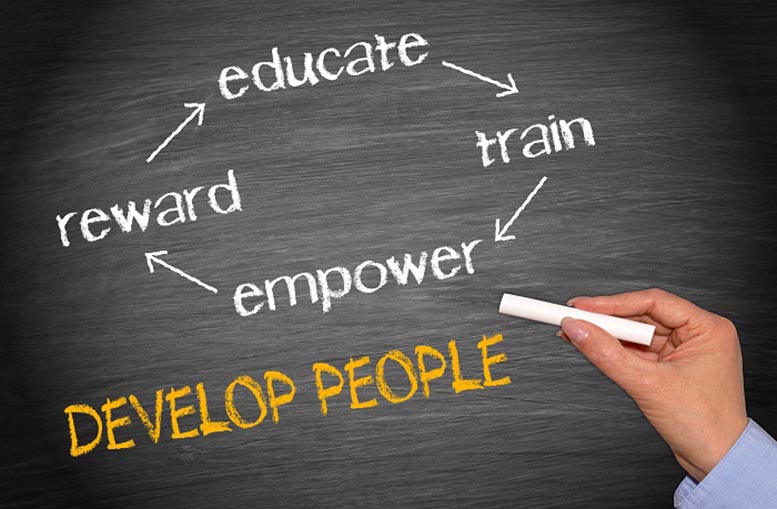 7. Value
Retaining top talent is hard in today's competitive business environment. Your best performers deserve the best treatment. If you don't treat your employees like assets they will soon leave you. Successful companies go that extra mile to ensure that their employees are happy at work. Remember employees are the frontline of your company. Test multiple tactics. Aside from offering competitive compensation package, promoting a collaborative and merit-based culture, engagement programs can be creative without breaking the bank. Make a healthy, productive and dynamic company culture a place where employees will be enthusiastic to work in and stay with long-term.
It costs a lot of money to hire new staff and hiring someone new is not an easy process. It takes time to find the right candidate. You have to train them as well. The new employees will also take quite some time before they can be fully productive. Your best option to finding the best new talent is to talk to IES. You can trust IES's services and be certain that every detail of the hiring process is maximized in finding the ideal candidates for you.
If your company wants to evolve from good to exceptional, it's wise to partner with an executive search agency that has a proven track record in identifying, screening and recommending the right individuals to fuel its success. Call IES, one of the best executive search firms, today at +632-551-1843.