9 Steps in Handling a Rude Client
July 20, 2017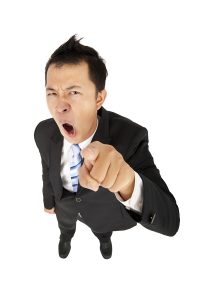 Ever wonder what an ideal client is like? People who have established lasting business relationships are aware of the fact that it is nearly impossible to have the perfect client relationship. There is bound to be unmet expectations and occasions where disconnects happen. Strong client relationships thrive with a healthy respect for differences in opinion, work and communication styles. Most clients are polite and thoughtful and realize that even though they are paying you for the service you provide, it's a 2 way street. They need your service. Otherwise, they would not be using you.  However, there are some clients who feel that because they are paying you, they can be disrespectful or rude.   It is understandable for a client to become upset if things go awry and if they feel they have been ill-informed or worse, left in the dark about a certain decision made or an action taken. You're in business to serve your clients and it is up to you to deal with them, angry or not.  So how do you effectively deal with a rude or angry client? Here are some client relationship management tips that would help you stay objective and professional during highly stressful incidents at work.
1. Stay Calm.  Take a deep breath and if the client says something disrespectful, don't take it personally.  If they are rude, it is not about you, but about the situation.  If you find yourself on the verge of reacting emotionally and hurling back defensive remarks, stop. It will simply heighten client agitation and will aggravate the situation. It will not help solve the issue. If you are respectful and keep your cool, it will most likely calm the client down to some extent. When clients begin yelling. Listen and speak in a natural and lower tone of voice.
2. Listen Carefully and try to put yourself in her shoes.  Empathy is key in any type of relationship. The client may be having personal problems and needs to take it out on someone.  The best thing to do is to acknowledge her feelings and tell her you completely understand why she is upset.  Connecting and feeling your clients' reason for annoyance will instantly help them feel better and show them you are there to help.
3. Repeat the Stated Problem.  By repeating the stated problem to your clients you show them that you have been listening and that you understand the problem.  Also, ask a number of questions to make sure you have no doubt about what they are telling you.  Doing this in a calm manner will go a long way to helping them understand that you know what the issues are and also help clarify any misunderstanding that may exist.  Sometimes clients do not initially express the full extent of the problem – only the part that makes them most angry.
4. Get to the Root of the Matter.  Take down notes while the client is screaming at you so you can direct the conversation towards providing solutions.  Ignore insults and tackle the issue at hand. Ask questions if you need to in order to validate what the client knows versus what you know. Getting on the same page before offering your view of the matter can help you come to several options to address the problem.
5. Apologize.  Whether the clients' concern is legitimate or not, you have to sincerely apologize.  Show them that you are really sorry about the problem they are having.  Make it a simple and straightforward statement.  If you are apologizing by e-mail, make sure you don't try to justify yourself.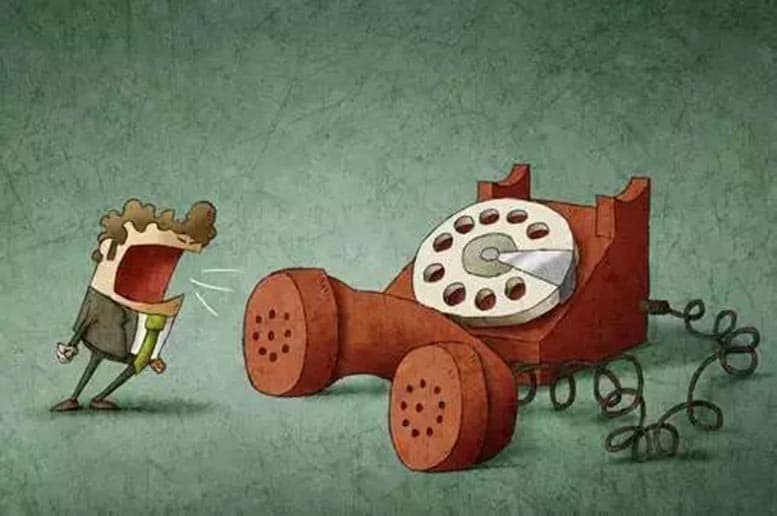 6. Offer a Solution or volunteer options.  If you know the problem and have a solution, offer it to the client.  If you need to check things out before you can solve the problem, tell them that you will get back to them in an hour or two at the most so at least it gives you time to see how the problem can be fixed.  If you leave your clients hanging or dissatisfied by not doing much about the problem, you can be sure they are not going to be your clients for very much longer.
7. Give Incentive/Compensation.  In the event no solution is readily available, offer a compromise or recompense to make sure your clients do not remain angry.  To further appease your clients, you can also offer a token that they will appreciate receiving.  This shows yours and your company's goodwill and calms the situation.
8. Never Resort to a War of Words.  Throwing insults at each other will never result in a solution and only escalate the problems further.
9. Follow Up.  Finally follow up with the client.  Once the problem has been fixed, follow up to make sure that your client is happy with the solution.  In the event that you think the client is a habitual complainer and may complain again if you call him/her, you can even send him/her a handwritten note of apology.  Sometimes this extra little act of following up makes a client feel valued and heard.
After the situation has been resolved, it's helpful for you to take a little "time out" from the stressful experience.  Rather than let that stress linger inside you, take a short walk, treat yourself to a snack or find someone who makes you laugh. Then you'll be ready once again to engage.
IES identifies, engages and attracts the key senior talents who will generate the most lasting value for your business.  Contact us and let's talk about it today!