Digital Trends in Business
April 24, 2017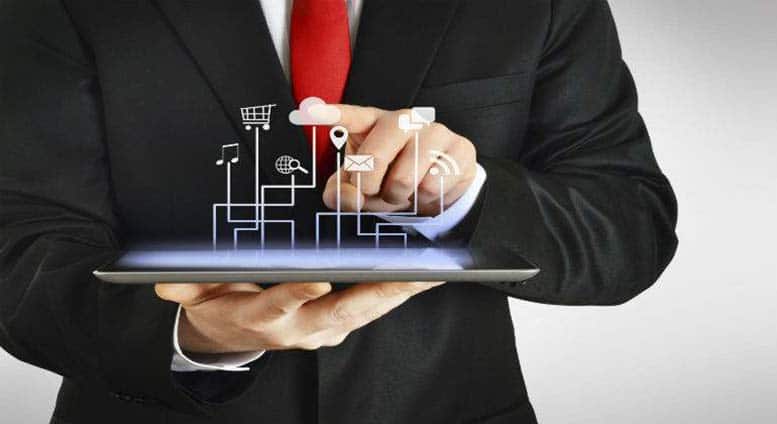 More and more businesses have embraced digital solutions to address the need for creating more value and for improving productivity in a brand new way.  The massive growth in the adoption of these technologies around the world has left many business managers wondering how to effectively position their firms to benefit from the trend. The drive for mobility is part of the business technology agenda for most companies today—large and small. Welcome to the hyper-connected world. It is no longer a question of how technology has transformed the way we function and experience products and services. The future is here and now.
Big Data and Analytics
The on-going  surge in demand for connectivity comes with a great need for data storage and real-time access to mission-critical information. Increased complexity of information gathering and dissemination ranging from access to documents and presentations, to status on initiatives and processes, to specific application for performing various business functions, to increased intelligence (Communication, Business Utilities & Tools, Social Media, News and Information, Shopping and Payments, and Mobility) only shows that the entire ecosystem is now designed around productivity-enhancing applications across desktop and mobile devices. Automation's influence on day-to-day decision-making and transactions make traditional methods nearly obsolete. When done right, companies are able to act according to fast-changing conditions and situations before they negatively impact on the business.  Digital platforms hold promise to transform companies' way of creating customer-centric experiences across various channels and touch points.
Communication
Instant messaging, Email, VoiceOverIP (VOIP), and web conferencing are only some of the hundreds of native applications that have propelled small and multinational companies alike to a much more dynamic and mobile workforce. Business software applications enable real-time collaboration between teams regardless of their location and despite language barriers. Tablets and smart phones have become part of the day-to-day business communication tools and this has slowly led to desktops and laptops being an optional resource in today's work environment.
Social Media
The height of social connectivity enabled by mobile personal computing devices opens new and better ways of doing business.
People engage and they collaborate, recommend products and services, give feedback, follow a brand, and socialize online on any day and at any hour and have become a "Sharing Population".
Professional Networking has also changed the way we build business contacts and establish expertise within and around our own sphere of influence.
Digital marketing has tipped the scale against traditional channels. Using data-gathering and business intelligence software allows companies to 'listen to their customers' and 'take the market pulse' –making it fast and easier to identify trends that aid the decision-making process.
Commerce
Over the last three decades, digital or electronic commerce has changed the way retail establishments expand their businesses. If brick and mortar flagship and outlet stores have limited reach and cost millions of dollars in capital investment, online retail has made it possible for anyone to sell and purchase online in less time and with as little cash outlay as possible. This is done with the use of desktop, laptops, tablets, and smart phones that easily plug in with inventory and accounting software.
Utility Tools
Comprehensive technical utility tool, from calculators to connectivity troubleshooting, has reduced the need for traditional machine maintenance. Hardware and software issues are diagnosed, repaired, analyzed, and reported using native and mobile applications.
Talent Mobility
Technology plays a critical role in accessing talent worldwide. Soon we will see more flexible, cloud-based hiring with dynamic and interactive candidate databases, workers attending virtual job interviews, and working virtually from anywhere in the world. For companies, the benefits are substantial, not just in accessing talent but also in significant cost savings (i.e. 24/7 operation of their business and greater flexibility of their workforce).
There clearly is a trend of quicker and more responsive technology for an agile workforce in a digital work environment that is not bound by location, culture and language. The way to compete today is to effectively manage, change and embrace digital solutions.  Here are some startling facts about our changing business landscape which has been brought about by the internet:
55% of consumers share information on their purchases with others socially
355 million users use WeChat
350 million photos are uploaded on Snapchat daily
10 billion messages distributed by Facebook each day
700 million people use Pinterest
Twitter has more than 500 million users of which 100 million use it every day
Over 6 billion hours of video are watched every month on YouTube
The average user spends 88% more time on a website
85% of customers who watch video of a product or service are more likely to buy
However, it is not enough to simply use any and all technology that becomes available. Companies must first understand what their customers need and how they can better serve and address those needs by adopting applicable automation or digital technologies. The only time any digital adoption strategy makes sense is when it delivers a winning business case for a company and ultimately generates real business results.
IES identifies, engages and attracts the key senior talents who will generate the most lasting value for your business.  Contact us and let's talk about it today!