Qualities Every Workplace Leader Needs
April 11, 2017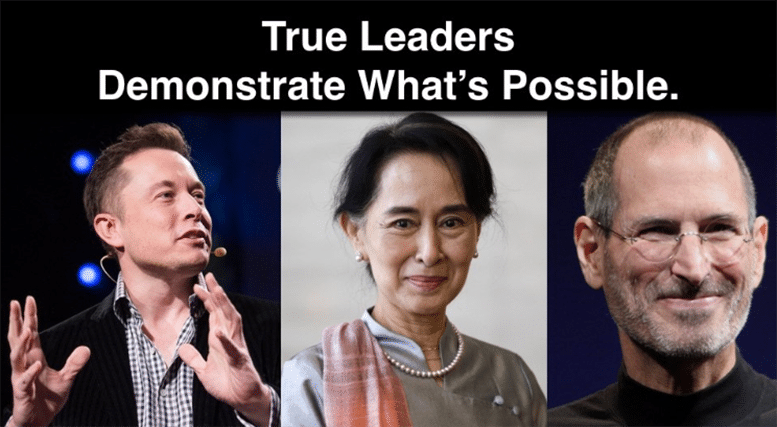 Is each division of your company equipped with the right leaders? Effective leadership is vital to drive a company's success and achieve the company's goals.   Effective team leaders have a variety of traits and characteristics that can instill trust and confidence in their team as well as to contribute to the growth of the company through enhanced team productivity.
To be an effective leader, one must possess these notable qualities:
Good Communicator – Effective team leaders should possess excellent verbal and written communication skills. They should be able to present their ideas and expectations to team members clearly and in a way people can understand.  Effective communication also means listening to the input of others. Leaders who manage by objectives make the team's goals clear and realistic. Effective communication requires that leaders give and take feedback, measure and communicate progress in a timely and professional manner.
Organized –Organizational skills help team leaders plan objectives and strategies which allow team members to perform ideally.  Without clear objectives, it is difficult to find the right team with the right skillset. Being well organized, team leaders put systems in place to maintain good order and guide team members toward achieving the company's objectives and goals. Making information accessible to contributors and collaborators enable real-time, efficient and centralized monitoring–a sure way to avoid confusion, errors and disconnects among team members.
Confident – A good leader should have confidence in their own abilities as well as in their team members' abilities. Allowing each team member to do their own job and trust that they will perform their duties to the best of their abilities. A confident leader also reassures team members of his/her authority within the company and is secure in the decisions made. Confidence comes from expertise and experience. A leader who is able to share relatable stories on how things are done and how things become successful not only build credibility but also inspire members to give their level best at work.
Influential – Being an inspiration to the team is essential. All eyes of the team are on the leader who should lead by example. As they say, "Live by what you preach, by setting a good example". A leader sells ideas all the time. The power of a leader to influence must be approached with caution. As leaders, every word spoken or written, and every action is magnified and amplified many times. The effect can be positive or negative. Leaders are in a great position to influence the way their team think and act. It is important that leaders remember to be positively influential and transformational; neither divisive nor detrimental.
Wise Delegation – Good leadership is not doing everything yourself but through delegation. A good leader understands the strengths and weaknesses of each team member and is able to assign and delegate tasks and responsibilities to each team member who is best equipped to handle the task. This allows the team leader to focus on improving workplace functions and to maximize productivity. It's not about command and control in a team but more about encouraging each individual to contribute their expertise to make the most out of the diverse talents of individuals in the team. Delegation entails a trust. Oftentimes, leaders who are paralyzed by fear and inability to delegate to subordinates spring from a deeper team dynamics. Leaders who know the strengths and weaknesses of their subordinates are able to tap the skills that best suit the job at hand. Entrusting the delivery of a service, the completion of a job or the sending of the right message may be scary at first but in the same way great leaders inspire employees to give their best, great leaders take and manage intelligent risks by delegating and harnessing the unique skills available to them.
Visionary – A great leader should be able to foresee the team's success and to create plans to put that vision into action. He/she needs to develop a culture where sharp ideas and arguments are accepted rather than prioritized by dominant egos.  Team members should be allowed to present their views based on their own skills and proficiencies so all individuals can have an impact and achieve more as part of a team.
Energetic – A good leader becomes a source of positive energy which offers a lot of enthusiasm to inspire and motivate team members.  The first to cheer members on, lift their spirits and look at the bright side of any disappointment or disruption. Energetic coaches make champions not just win, but finish well. A positive attitude even at difficult times e.g. meeting tight deadlines, reaching challenging targets, etc.  A competent leader understands that positive energy needs to be tempered by realistic expectations.
Managing conflicts – As a team starts to move forward, different ideas, inputs and personalities in a team can create conflict. Team members who are averse to conflict might find this stage contentious, spiteful and even distressing.  Yet conflicts can be constructive as well as being destructive. It is how it is handled that makes the difference. In Ikon's previous blog A Manager's Guide to Working with Difficult Team Members we outlined how managers manage less-than-ideal employees. An amiable leader who is approachable and willing to listen to everyone involved will be able to negotiate effectively and offer constructive solutions to solve problems/conflicts to the best interest of everyone concerned.
Open & Fair – Effective leaders tell it as it is. No sugarcoating, no beating around the bushes. Effective leaders are firm, upfront, honest and open with their team members and treat each member fairly and are consistent with rewards and recognitions as well as disciplinary action.  A good leader who possesses integrity gains the trust of team members as they know that the leader respects their input and opinions.
Gives Reward – An effective leader should always recognize the accomplishments, contributions or success of each team member and to always find ways to motivate the team as a whole.  Rewards to individual members with salary increase; bonus or promotions are, of course, appreciated but sometimes a simple commendation or a personal handwritten note of thanks will also do the trick.
Strong leadership is one of the most important criteria for any high-performance and effective team.  So, if you are hiring or promoting people into management or executive positions, you need to look for the qualities that make good team leaders.
Looking for your next challenge? Ikon Executive Solutions IES) is right behind you! Ask us about opportunities that are perfect for you, and we'll help you get in touch. Good luck with your job hunt!