Your Keys to a Successful Organization
January 9, 2017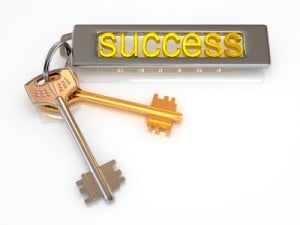 Have you ever wondered how and why some companies surge ahead as market leaders in a crowded environment while many others struggle to stay afloat? It's simply because these successful companies employ creativity and innovation better than others in order to take leadership positions in their respective fields. These organizations are not copy cats or me-too companies producing what is already available.  They are innovative and find a unique advantage or niche or discover new products and services for customer attraction and deeper satisfaction.
If your organization has ambitions, size is not your limitation but shedding the copycat image is what you must confront. For this you need to constantly look ahead to discover and create new ways of doing things, not just replicate what industry leaders are already doing. The customer will always prefer to buy from originators instead of from copycats. Therefore copy their success route by all means but be creative and innovative to successfully change market perception of your company and break out of the middle order.
So what's the magic in creativity and innovation, and what are its key factors that make the difference? Simply abbreviated, it's the 5 Ps., a mix of the right People, with the right Purpose, backed up by right Prerequisites (resources), using the right Processes, to attract long term Patrons. Creativity comprises of revelation, adaptive inventiveness and development.
Revelation: when you discover that a product or service can be improved.
Re-invention: when you take up a re-assessment and re-analysis of all products or service components to innovate new ways for improvement based on current technology and research data.
Creation: is when you successfully put together a new or improved product or service after trials and approvals.
Creativity is the aggregate of thirst for new knowledge, fertile imagination, and courage to constantly experiment with new processes. Having a great product today is not enough because someone is already developing a better one. Therefore a thrust towards improvements driven by high levels of research can produce products and services which are much better that what you have today.
Besides creativity and innovation, successful firms also need both inspirational leaders and sound managers in order to achieve increased and justifiable results.  In a healthy growing organization, leaders and employees should have the same goals and mission so everyone enjoys a feeling of inclusion and participation.  By paying attention to signs of a superior business culture, an organization can stay on track and accomplish its mission.
Here are some steps leaders can take to ensure that their establishment reaches its full potential:
Set Clear Goals & Mission
Leaders should set clear goals and develop a unique plan for growth which is in line with the mission in order to monitor if the company is moving on the right track.  Many businesses have failed, not because of poor leaders or managers, but because their plan did not align with the mission or goals they set.
Effective Leadership Style
Leadership has to start at the top but it isn't healthy unless it spreads throughout the organization.  A good leader understands the strengths and weaknesses of each team member and is able to assign and delegate tasks and responsibilities to every team member who is best equipped to handle the task. This allows the team leader to focus on improving workplace functions and to maximize productivity. It's not about command and control in a team but more about encouraging each individual to contribute their expertise to make the most out of the diverse talents of individuals in the team.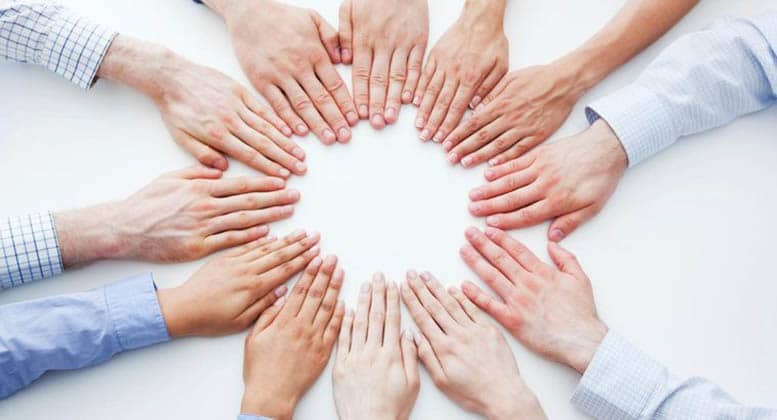 Effective Communication
Effective communication requires transparency and openness.  A successful leader communicates the overall strategy to every staff member in the organization so everyone understands their role.  The team leaders should be able to present their ideas and expectations to team members clearly and in a way people can understand.  Effective communication also means listening to the input of others.
Supportive Environment
While there is nothing wrong with rewarding employees for individual performance, it is also crucial to reward teamwork.  For example, organizations can make a percentage of an employee's bonus tied to how well they collaborate with their co-workers.  A supportive environment also means having training and education resources available for employees.
Adaptability
Successful companies must be adaptable to a changing environment and be able to deal with unexpected problems.  Precedence shouldn't be valued over flexibility.  It's not enough to do something because it was always done that way.  Adapt to changes in order to compete effectively.
To a great extent, an organization's success depends on the quality of the people who run it.  Your company is only as good as the people who embody the mission of your organization and carry out the activities that are required to run it and produce the product lines or services.
If your company wants to evolve from good to exceptional, it's wise to partner with an executive search agency that has a proven track record in identifying, screening and recommending the right individuals to fuel its success.  Call IES, one of the best executive search firms, today at +632-551-1843.